Publication Girls and public space
Girls play outside less than boys. How can we ensure that girls feel more at home in the public space? Kind & Samenleving made an interactive pdf with 10 design principles for a more gender-inclusive (play) space.
In 2019, Kind & Samenleving focused on girls in public space. Together with girls between 10 and 12 years old, we worked out tips and 10 design principles to make (play) space more accessible. You can find these in our new online publication 'Girls and public space'.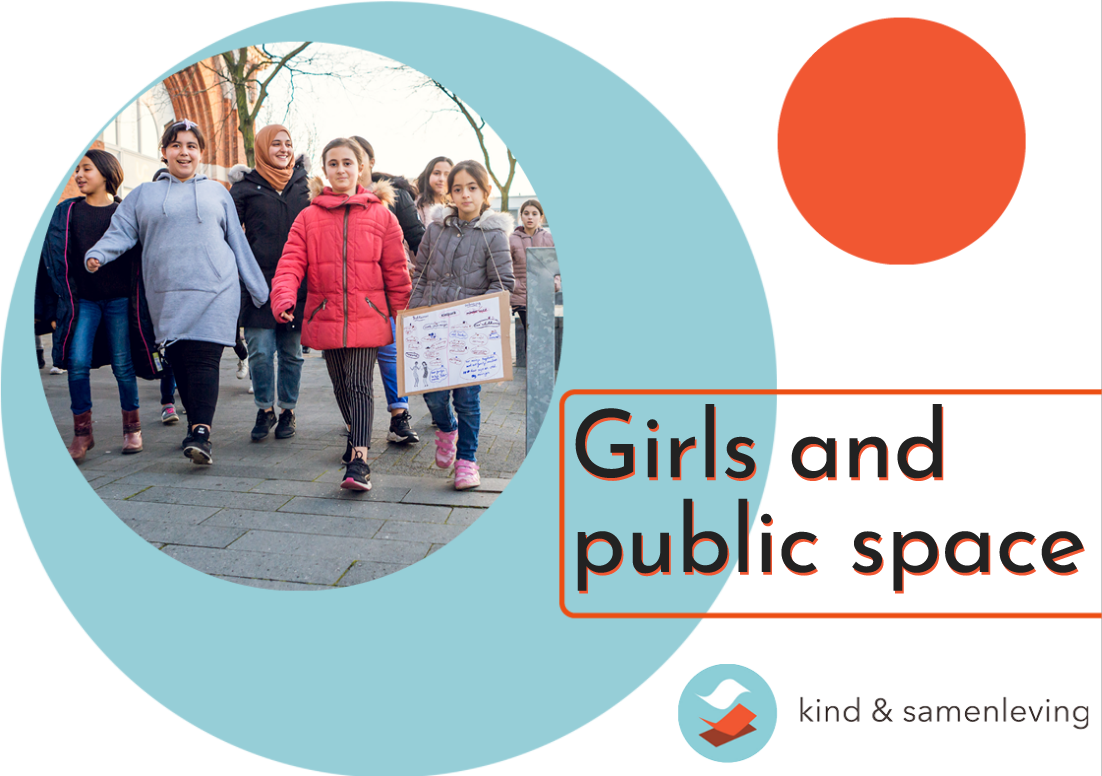 Together with girls, we explored how play space and public space can better accommodate the way girls play outside, and how space can better support girls' play. Girls are just as much in search of adventure as boys. They are more likely to combine their play with chatting and chilling out, and their play itself is more diverse. Girls therefore require a versatile space where there is room for all sorts of groups. How to approach that exactly? Get inspired by our interactive publication!
View the digital and interactive publication here.